A Guide for New Mom's to Cook Yummy Homemade Food
If you are a new mom and thinking to cook a healthy and homemade food for your baby and wondering it might be difficult, you are wrong. Cooking a homemade yummy food for your newborn is not at all difficult. It is very economical and healthy as compare to the food that is commercially made and actually you should not purchase it. There are a number of baby food recipes available around the corner. Believe me, cooking homemade food helps your baby to live life without preservatives and they only get nutritious and yummy food to eat.
One should always consider these points before cooking Homemade Baby Food:
Before you start making food for your baby, discuss with your consults, specifically if the food is the first solid food that your baby is eating. Your consultation will advise you many types of foods that you introduce to your new born and it will be beneficial according to the age of your baby. You should be fully aware that which food you should present to your child according to his/her age group.
Mark a note of every action your baby does while eating the food and if they feel comfortable with the food, offer them the same food four days in a row. This approach will you recognize that which food your baby likes and dislikes. Sometimes, the baby might not like the food due to its taste or smell and there are chances baby won't like every food that will be offered to them. So, make it important that babies should get food of their choice, so that they can enjoy eating healthy food.
Take some protections while cooking Homemade Baby Food
While you are cooking food for baby, make sure your hands are always clean, and the surface or pans on which the food is prepared it well cleaned. Before using fruits and vegetables they should be properly washed and same goes with the meat as well.
Before preserving the food in the container, clean it nicely and after cleaning mark a date on the container and store it properly. Refrigerate or freeze the baby food for future use, after preparation. At the time of serving the food to the baby, make a note that the food is served according to the instructions.
The Processes of Baby Food
Initially after eating cereals, your child will start getting attracted towards fruits and vegetables. The day you will come to know the taste of your baby, start feeding them in small quantities after proper washing. Small pieces of corns, peas can be given to babies, but make sure they are baked properly. You can give fruits to your babies, such as bananas, but don't forget to mash them first. The food should be cut into small pieces for babies when they start eating solid food and with the growing age, they will start eating chopped food and you will not have to mash anymore. And, once you know what kind of fruits and vegetables your baby loves, you can mix them with different flavors so that they can enjoy more.
Using Biological Fruits and Vegetables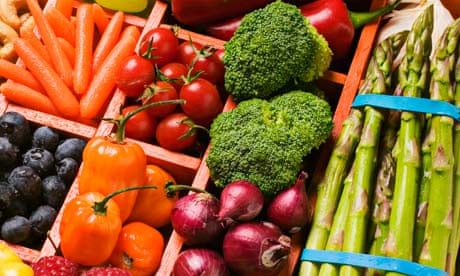 These days organic fruits and vegetables are rare to find which are totally pesticides or chemical free, but you can get them with little efforts, after all health of your baby is your priority. Eating organic is not just for mom and dad, but the baby too. Cooking organic baby food will assure you and your baby is getting the real deal.
Preparing organic food is not at all difficult task, it is the same as others are prepared. One can steam, boil or bake them according to the choices.
The positive points of cooking Homemade Baby Food
Thinking about the products we bring usually from the grocery store, we never ever had listened to some of the ingredients that are mentioned on the product and there are chances we can't even pronounce, so better one should concentrate on cooking own made food as it gives us the ability to control the quality and ingredients of the food.
Last but not the least, benefit of making baby food is the cost. It is far less costly to make baby food than to buy it by the jars, especially since the ingredients can be purchased in bulk and in season.