The biggest question in the minds of new mothers is how they can take care of their babies? They want to know the essential tips to perform baby care in the right way. Undoubtedly, mothers of new born babies are perhaps the busiest people in the world. By following certain tips, things can become a lot easier for mothers, plus they will be in a better position to take care of their babies. When a baby enters the house for the first time, a mother has to realize that things that she has been doing on a regular basis are going to be completely changed. Therefore, mothers have to be accustomed to the changes that incurred with the inclusion of a new member. Let us take a look at the baby care tips that can help mothers give the right direction to their daily routines.
Breastfeeding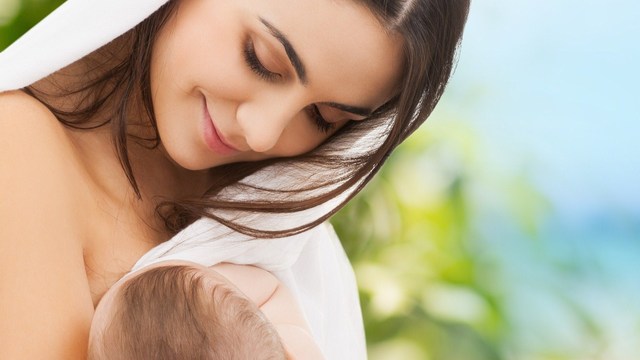 Babies rely on breastfeeding for health and nutrition, therefore, it is extremely important for all the busy mothers to ensure that their babies are getting this vital nutrition, which is vital for their optimum growth. Many busy mothers find it really difficult to breastfeed their babies because people find it awkward when a lady is sitting breastfeeding her baby. I have not understood the fact that why people find it so bad when they see a woman breastfeeding her baby. But, a baby has full right to get the nutrition regardless of where he/she takes it. Busy mothers can use restrooms or other kinds of rooms that are suitable for breastfeeding. It should be isolated, so that nobody (notorious elements) can disturb mothers.
Bottle Feeding
If babies are big to get nutrition from breastfeeding, then they have the option to be fed from the bottle. Mothers need to make sure that the bottles they use to feed their babies are properly sterilized. There are all sorts of foreign elements that are available in the surroundings, therefore, it is important for them to take care of such elements from entering the bottles. Mothers can take advice from the doctors in order to know more about feeding from the bottles.
Sleeping patterns
How your baby sleeps is an important factor for mothers to consider. Mothers need to check whether their babies are sleeping in a comfortable manner or not. If babies create a lot problems before going to sleep, then mothers need to find a way in order to get rid of such issues. One of the best ways is having a baby swing. This product comes with multiple speeds and various types of music that will keep the baby calm. Also, check the sleeping pattern of the baby, as it will help mothers determine if the baby is sleeping in a proper way or not.
Clothes for babies
I have seen an extraordinary thing in mothers that, they have a proactive knowledge about what babies need to wear. They know about the right type of fibre that will keep baby comfortable throughout the day. The most important concern for mothers is to ensure that the clothes for babies don't give rashes to them. Moreover, they should keep babies warm because babies don't have strong immunity like adults, so they need to wear certain clothes that can keep them warm and cosy. Moreover, there are dedicated sunscreen available for kids that mothers should buy to keep their babies protected from harmful sunrays. The apparel market for kids is quite big and it is expanding with every passing day, so mothers need to check online websites or local stores in order to find the best clothes for your kids.
Changing Diapers properly
For new mothers, one of the most strenuous tasks is changing of the nappies or diapers. It is important for mothers to change the baby diapers, regardless whether they are dirty or not. Babies also don't like when diapers are dirty, and dirty diapers can give all sorts of skin problems to babies. If babies feel reluctant to go to the bathroom, then 'regular changing of diapers' habit will make babies familiarize with the bathrooms and then, they will use them on a daily basis.
These are essential tips for baby care and new mothers will feel a lot more relieved after implementing these tips.